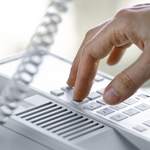 Contact me
IMPORTANT

The clinic is currently CLOSED due to a bereavement and I am NOT CURRENTLY REGISTERED WITH THE GENERAL OSTEOPATHIC COUNCIL. Registration with the General Osteopathic Council is a legal requirement for all UK osteopaths and without it it is not legal to work as an osteopath.
I do intend to re-register with the GOsC but until such time as that registration is completed the clinic will remain CLOSED.
Any other advertisements you may come across describing my services should be regarded as outdated as despite the best efforts it is not necessarily possible to amend all listings across the vast scope of the internet.
Once this situation changes an update will be posted here.
In the meantime and until further notice the clinic remains CLOSED.

Give me a call now to book an appointment or to discuss your individual condition in more detail.

I am available at the following clinics at the following times.
Or call or text me on 07946 104 994

I look forward to hearing from you.
East London
26 Orwell Road
Plaistow
London E13 9DH

Tel: 020 8552 5663

Tuesday-Friday (not Thursday) 9.30-6.30
Saturday 9.30-1.30

Home visits available by arrangement.

Map