Registered Osteopath and Cranial Osteopath in Newham
IMPORTANT

The clinic is now open for business as usual following the recent closure. The previous administrative problem with my registration is now resolved and I am once more fully registered with the General Osteopathic Council as required by law.
Thank you all for your patience and I look forward to hearing from you.

Welcome

I am an experienced Osteopath and Cranial Osteopath based in Newham, East London.
My practice has been serving patients in the Stratford, Plaistow and Upton Park community and the surrounding area since it was established in 2000, when I qualified with a Batchelor of Science Degree in Osteopathy from the British School of Osteopathy in London.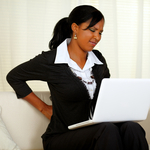 Newham Clinic
Adjacent to the lively and vibrant Green Street shopping area, the clinic has excellent transport links to Stratford,
site of the 2012 Olympic and Paralympic Games and now home to Londons new E20 postcode.

Also within easy reach of London Docklands and the neighbouring London boroughs of Hackney, Redbridge, Tower Hamlets and Waltham Forest.

Clinic times:
Tuesday - Friday 9.30-6.30 (Excluding Thursday)
Saturday 9.30-1.30
Home visits available by arrangement.
Thursday I can be found at my Highgate practice 2.00-6.00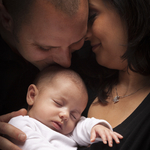 The Practice
I run a general family practice and see patients of all ages and at all stages of their lives.

My role as an Osteopath is to relieve pain, improve mobility and to make patients lives more comfortable so that they can return to normal activities as soon as possible.


As an undergraduate I studied structural osteopathic techniques (the manipulation of muscles, joints, ligaments and tendons), functional techniques (the subtle assessment and correction of joint and soft tissue movement), visceral techniques (manipulation of body organs and their supporting structures) and cranial techniques (subtle manipulation of the bony plates of the skull, spine and sacrum).

I also completed my study of cranial osteopathy at postgraduate level as well as continuing professional development in the field of paediatric osteopathy.

I now combine all these skills together in an integrated technique, which offers each patient a unique, holistic approach to treating their condition.

Osteopathy and Cranial Osteopathy in particular are gentle, non-invasive treatments that are suitable for everyone regardless of age and I commonly treat babies and children as well as adults and elders.

I aim to provide a peaceful and friendly environment at my clinic where patients have time to discuss their condition in a relaxed and reassuring atmosphere and where treatment is a pleasurable, as well as healing, experience.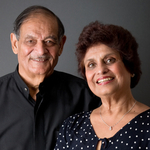 Common Conditions
Low back pain

Neck and shoulder pain

Tennis elbow

Joint pain and sciatica

Sports injuries

Headaches and migraine

Pain during pregnancy and after childbirth

Infants with feeding or sleeping problems



***News: new research indicates Paracetamol does not help low back pain...more


***News: Osteopathic Manual Treatment (OMT) substantially reduces chronic low back pain and improves spinal function.
Osteopathic treatment may therefore be an attractive option for patients before proceeding to more invasive and costly treatments...more


***News - June 2015

Independent research commissioned by the GOsC in 2014 demonstrates "Very High Levels" of confidence (96%) in Osteopathy amongst existing Osteopathic patients and "Fair Levels" of confidence (over 50%) amongst the general public who had not seen an Osteopath.
For more information see my News page


See my news page for the latest information about Osteopathy and current health issues.
Transport Links in Newham
Underground
5 Minutes walk from Upton Park Station on the District and Hammersmith and City Line
Serving Plaistow, West Ham, Stratford and The City to the West and all stations to Upminster to the East.

Buses
Frequent buses serving Stratford and The City to the West.
and Barking, Ilford and Romford to the East.


Parking
The clinic is now situated within a RESIDENT ONLY PARKING ZONE(RPZ) which means that visitors must have a valid Visitor Parking Permit to park outside the clinic and in the surrounding streets. Permits are available from me on request at the time of your visit.
There is also a Pay and Display car park 2 minutes from the clinic at the rear of Green Street Market and shared use bays on Orwell Road itself.

Whilst it is the responsibility of individual visitors to ensure that their vehicle is legally parked for the duration of their visit, please check with me if you are unsure, rather than incur an unnecessary penalty.

More information about Resident Parking Zones (RPZ) can be found online www.newham.gov.uk